Discover 4 ways to savor the nutritional, functional, and energizing benefits of Ceremonial Cacao during the summer heat. With all its energetic and nutritional properties, Cacao becomes the ideal companion for summer adventures, gatherings with friends and family, and moments of profound communion with nature.
These ideas and recipes were invented by the participants of our In-person Cacao Training at Lake Atitlan, Guatemala, while attending the 'Make Your Own Cacao Confection Workshop.'
These creations reflect their inspiration, passion, and spontaneity! Use them as a base to create your own unique Cacao delicatessen with the ingredients you have on hand.
Summer Cacao Ideas & Recipes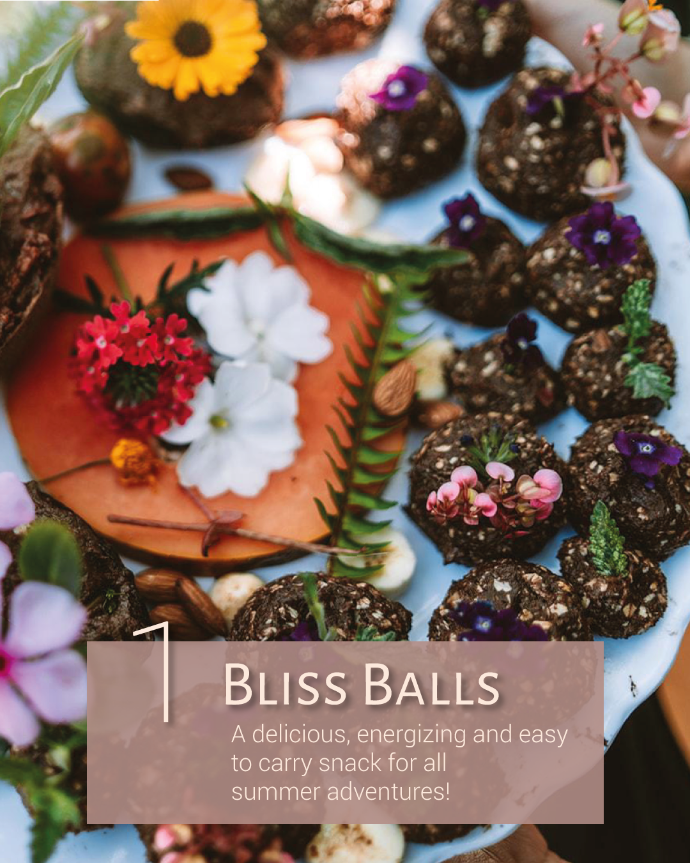 Idea No. 1
Bliss balls
Cacao Bliss Balls are nutritious and delightful energy bites made from Cacao, nuts, seeds & other superfoods. They offer a rich cacao flavor and natural sweetness, making them perfect to carry around and share with others. You can enjoy them as a snack during a picnic or as a source of energy for a hike.

Recipe No. 1: 
Ayurvedic Inspired 
Shakti Medicine Balls
Ingredients:
Cacao Source blend (Mama Amor, Springs and Ullulawl), Macadamia nut butter, Ashwagandha, Shilajit, Maca, Beetroot, Acai, Mint, Hemp, Cinnamon , Ginger, Bee pollen, Sesame seeds, Amaranth and Honey.
Directions: 
‣ Melt the cacao with double boiler.
Add all the ingredients but the sesame and amarant.
‣ Infuse with love, prayers and intentions. 
‣ Let the mix cool down and harden.
‣ When ready make little balls, cover the balls with sesame seeds and amaranth. 
By: Kimberley 
@kimberleyboelen


Idea No. 2:
Fruity Plates
Melt your Cacao and add it to your favorite seasonal fruits for the perfect summer breakfast. You can also let this combination sit for a crunchy Cacao layer on top of your fruits or freeze them for a homemade chocolaty popsicle!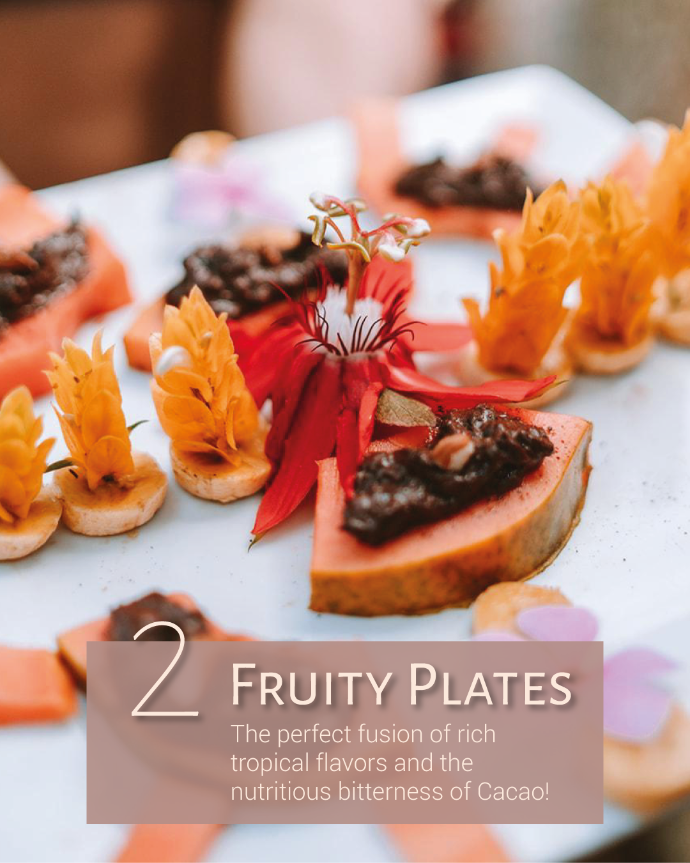 Recipe No. 2: 
Island Cacao Vibes
Ingredients:
Cacao
1Avocado 
1 Zapote 
2 TBS Cacao Butter 
3 pinches Cinnamon 
3 TBS Honey 
1 drop Vanilla extract
Crushed macadamia
Directions: 
‣  Mush the avocado and zapote.
‣  Melt the cacao and butter in a double boiler.
‣  Add all the ingredients but the crushed macadamia.
‣  Let cool down until it hardens.
‣  Cover with crushed macadamia & add your favorite tropical fruits.

By: Natalie Valle

@loveandalchemy_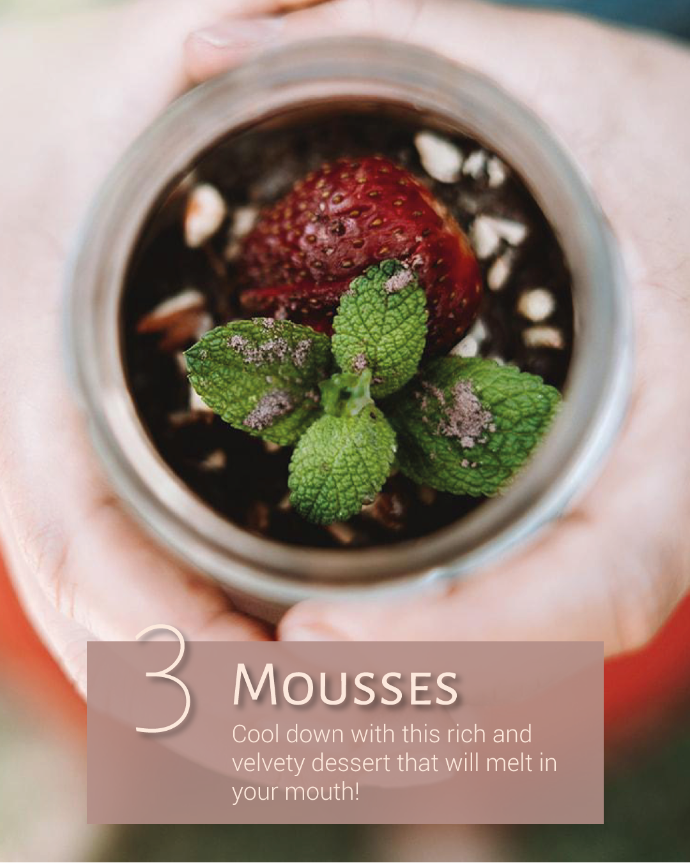 Idea No. 3:
Mousses
Create a vegan Cacao Mousse with a rich, velvety texture by using an avocado base. Alternatively, blend Cacao with banana and oats for a sweeter, more textured mousse. Add your favorite fruits and seeds, allow them to infuse overnight, and you have the perfect Summer Cacao dessert.

Recipe No. 3: 
Sweetly Grounding Mousse

Ingredients:
4 TBS Cacao blend : Mama amor, Springs
2 Avocados
4 TBS Nut butter
1 Pinch Black Salt
1 Pinch Cardamom
1 Pinch Cinnamon

Directions: 
‣  Melt cacao blend on double boiler.
‣  Mash avocados.
‣  Blend cacao and avocados.
‣  Add the other ingredients and mix until smooth consistency.
‣  Serve with grace.
By: Mayra

@mayrajleal


Idea No. 4:
Sweet Treats

Mix the melted Cacao paste with Cacao butter and your preferred sweetener, then let the mixture rest overnight. Voilà! You have a perfectly healthy chocolate treat. Get creative and experiment with flavors by adding spices, herbs, salts, and dried fruits.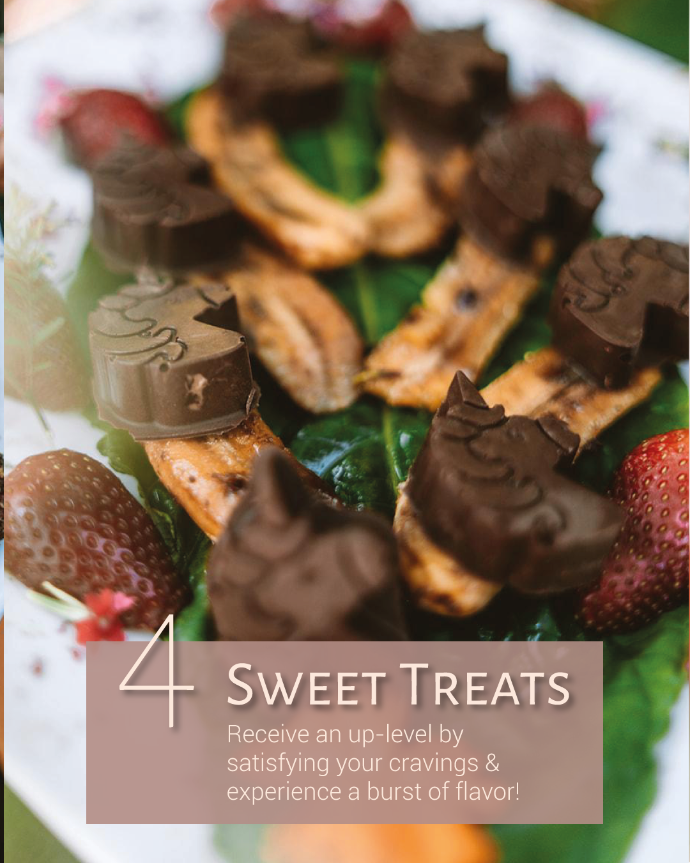 Also, don't forget to

enjoy your Cacao as a refreshing drink by simply adding some ice

to your favorite recipes! 


We guarantee you, it is absolutely delicious.
We hope you enjoyed this Summer ideas! And we hope you get to experience and share the profound benefits of Cacao during this year's heat waves.
Remember that whenever you are buying Cacao Source, you are also helping us fulfill our Mission: Ethically producing and sharing Cacao by rebuilding inclusive collaborations and ecosystems.