We are very excited to share this Cacao and Journaling experience with all of you.
We feel grateful and abundant to have a Cacao Community that believes in the importance of sharing this medicine while respecting both humans and ecosystems. And now, we are delighted to give back and express our gratitude by offering you, at no cost, these 4 weeks of writing practices to connect with the Spirit of Cacao and its gifts.
To download the Cacao Journal you just need to be subscribed to our Newsletter!
Journal & Expand your Heart!
 This Cacao journal combines written introductions to the topics of Gratitude, Courage, Forgiveness, and Trust, along with Cacao rituals, journaling prompts, and space for reflection. It is designed to serve as a guidebook, helping you cultivate a deeper connection with your own heart and enabling you to share this blessing with others.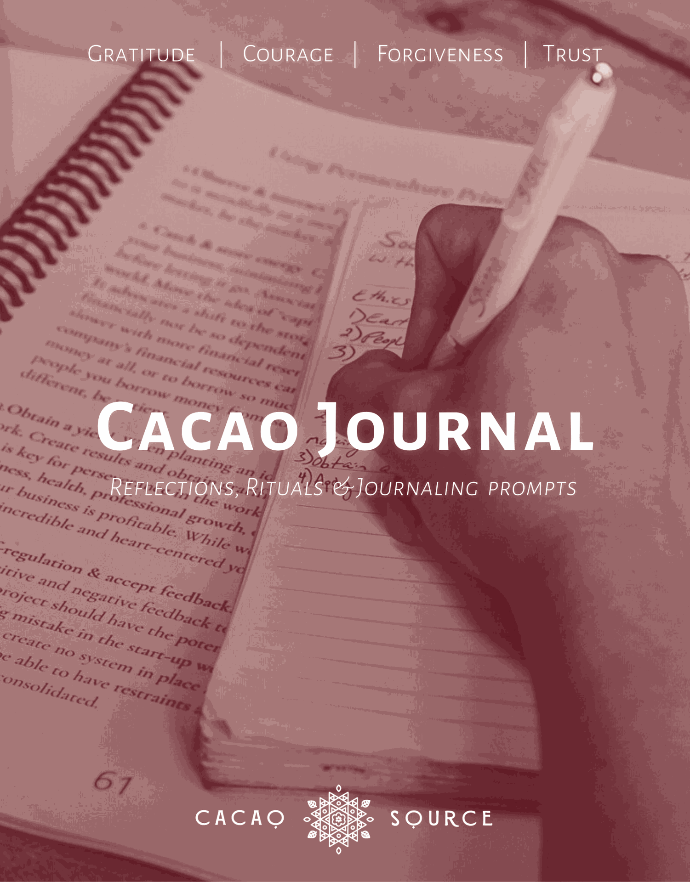 4-week Journey

Connect with Cacao through Gratitude, Courage, Forgiveness & Trust.

Each chapter includes...

A written introduction to the topic, a Cacao Ritual, a week of Journaling prompts & Space for reflection.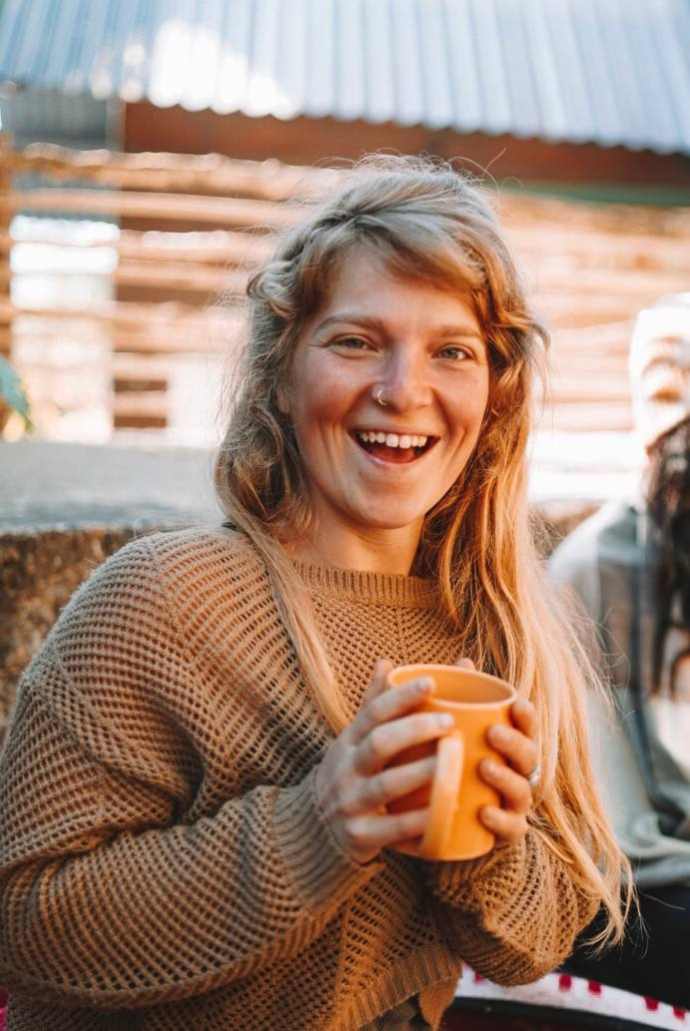 CREATED & HOSTED BY...
Dorothy Morganna
Dorothy is the co-founder of Cacao Source. She discovered her love for Cacao while exploring the rainforests of Central America and has continued to deepen this affection through various mentors, including the Spirit of Cacao itself. Her passion lies in assisting individuals in forging a stronger connection with their hearts and nature. She holds a Bachelor of Science degree in Ecology.
This journal series is the result of her profound connection with Cacao. She channeled it through numerous sacred sessions with the plant.