Cacao Source Online Course

With the team of Cacao Source, we have gathered our 5+ years experience in Cacao production & space holding to bring our knowledge accessible to you online.
7 module Cacao online course
Dive deep into the world of cacao and all its aspects. With Cacao Source we have identified 7 sectors which we found important that any new Cacao ceremonialist or entrepreneur needs to know.
Pricing: $249 USD
Do you want to enjoy only one module?
Each individual module is offered at $49 USD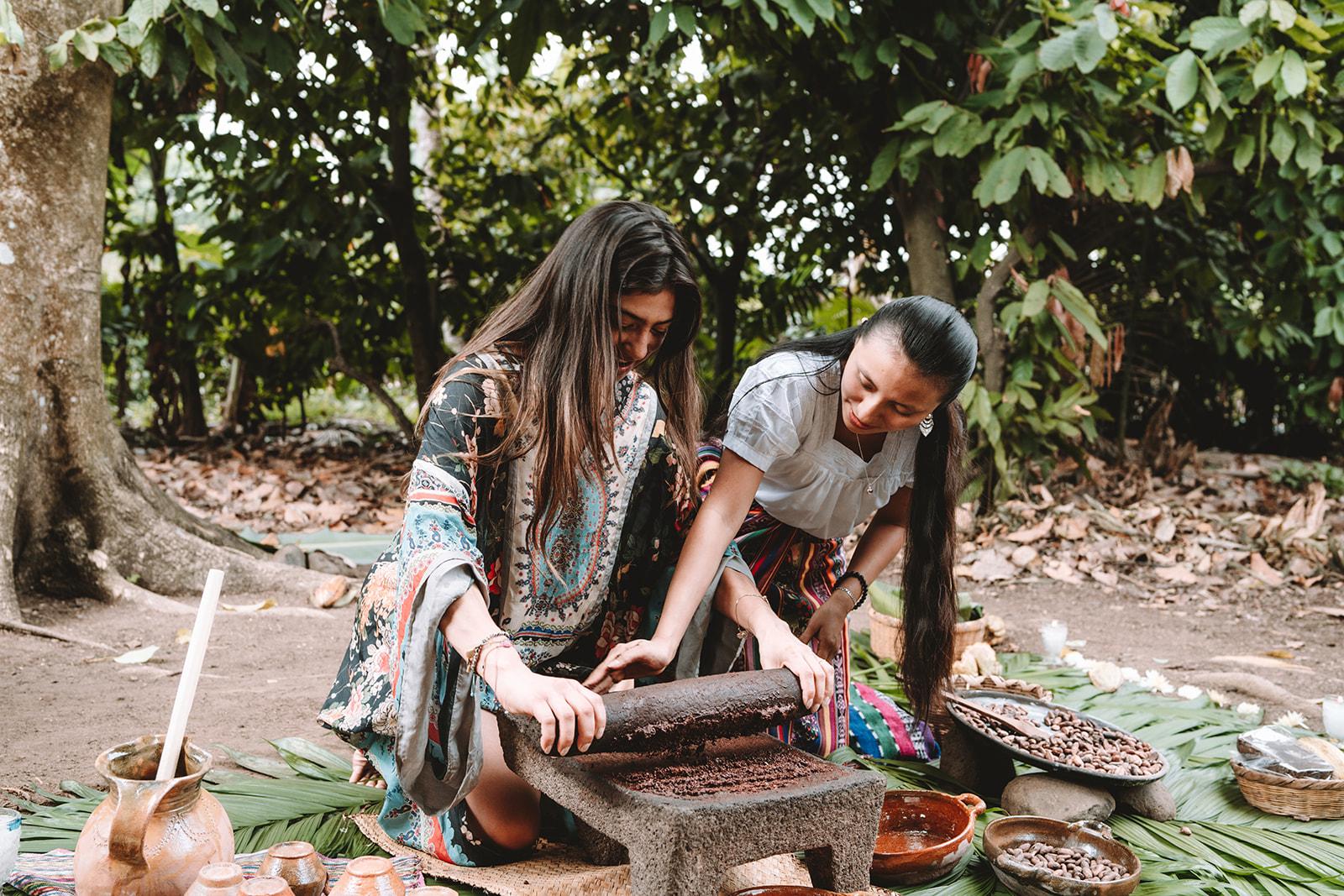 Seed to Ceremony
Discover the 5 keys to ceremonial cacao-- from the soils in which it is grown to the process that brings it into your cup.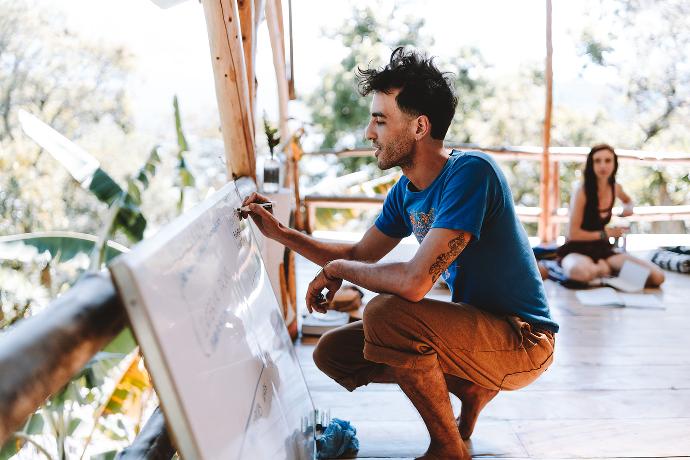 History of Cacao
Place Cacao into the rich, historical viewpoint of Mayan wisdom and thousands of years of honoring the medicine.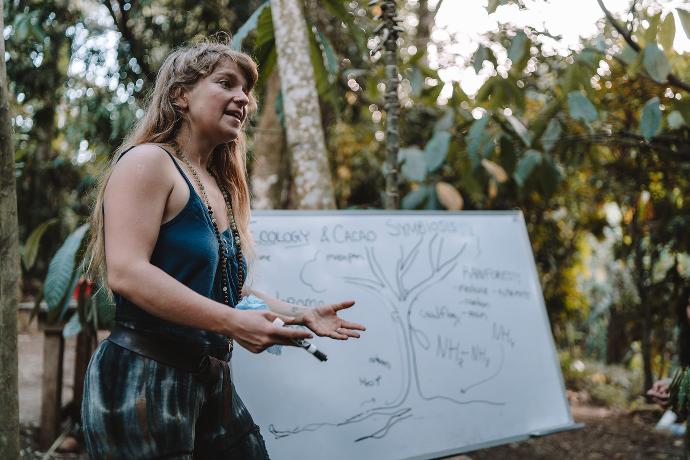 Ecology of Cacao
When grown in an intentional agricultural setting, Cacao weaves into the global ecosystem. This allows Cacao to be medicine to the land.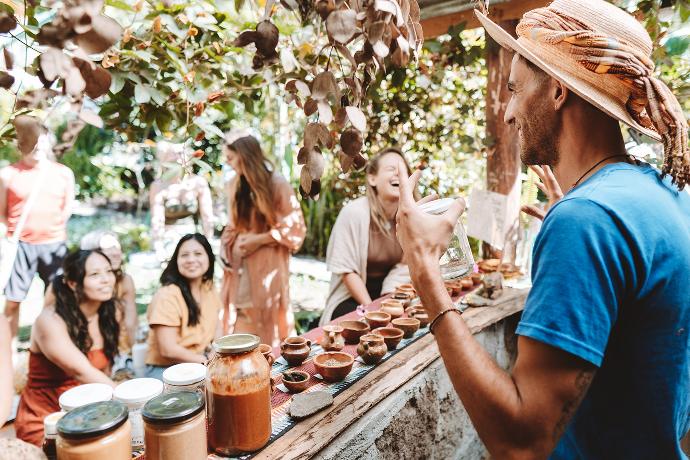 Medicine
Cacao is just as much a medicine to the land and our spirits as it is to our bodies. This module will take a scientific lens on the medicinal properties of Cacao.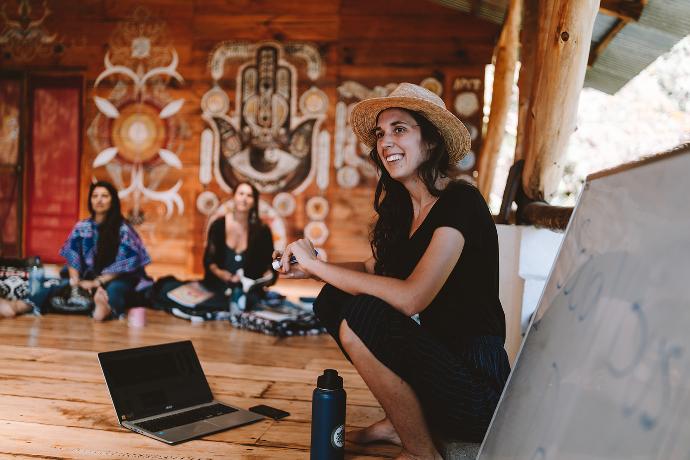 Social Business Design
This module applies the Principles of Permaculture to a social business in order to create a sustainable system that closes the loops on environmental, social, and financial cycles.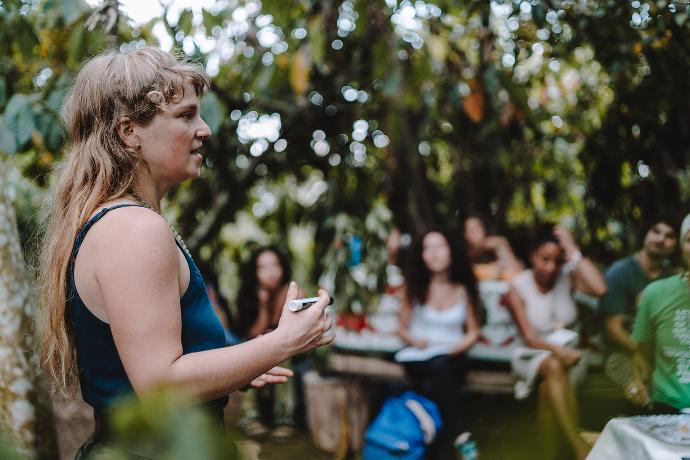 Sacred Space
Take time to create a sacred space to enjoy and share Cacao. When we drink or share Cacao with intention and consciousness, we will amplify its medicinal properties.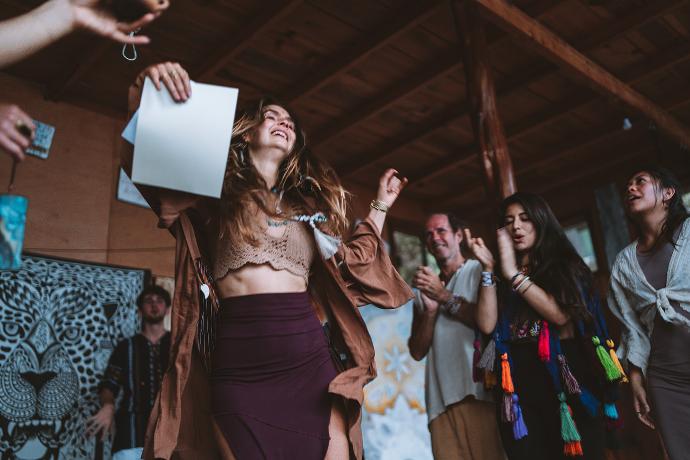 Cacao Entrepreneur
Are you ready to create your own business sharing Cacao? This module will get you started on starting up your own Cacao enterprise in your community.