Cacao Impact Measurement
With Cacao Source, we believe that every step should positively impact the communities who we work with.
Since 2021, we have been measuring the impact of our work. We believe that Cacao has the potential to be a change maker. We're recording and studying the results! Cacao positively effects human health, the community, and the forest. Since we initiated the project in 2019, Cacao Source has supported the financial security of hundreds of people, and the numbers keep growing.
Each purchase you make with Cacao Source directly benefits the communities who steward this medicine. Thank you for your ongoing support!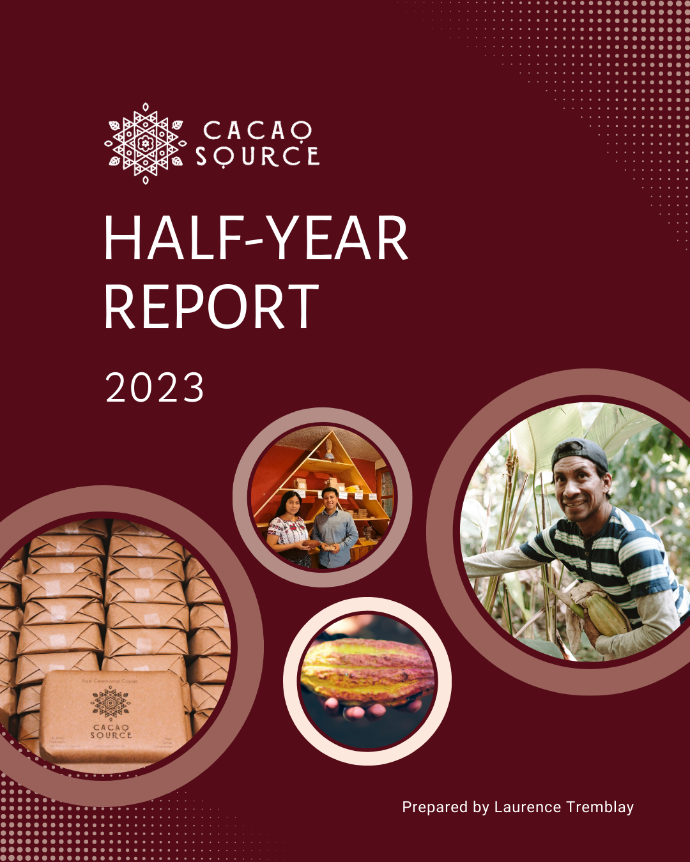 Our Latest Report: June 2023

Thank you for being part of this project: for allowing us to work in partnership with the land, Guatemala, and Cacao.
We hope to continue improving day by day, until we reach our vision, and be a force of regeneration through Cacao.
Learn about our improvements, impact, challenges, and team!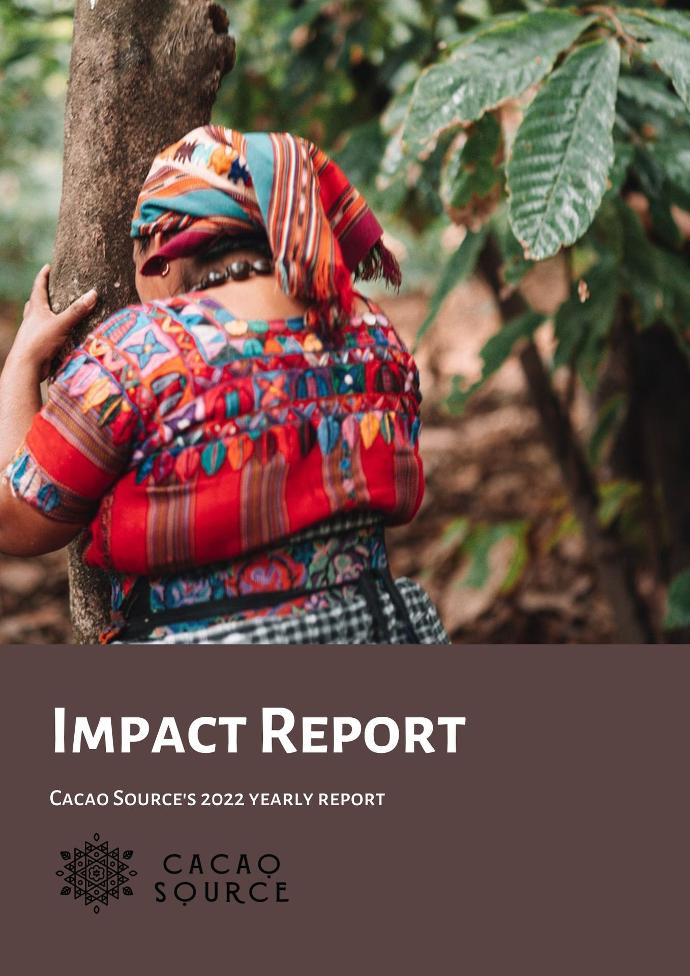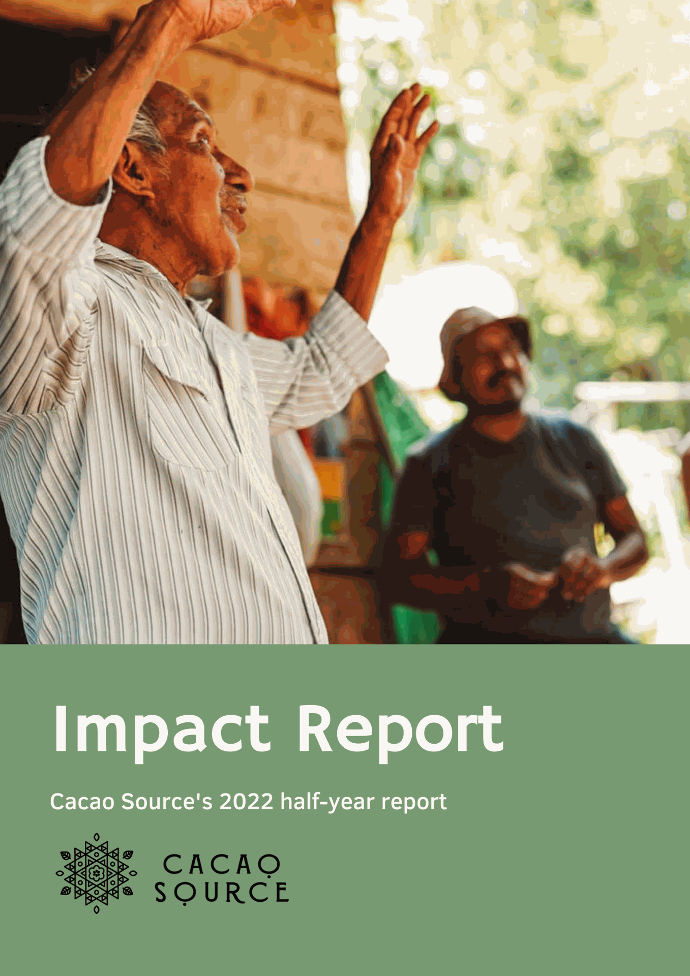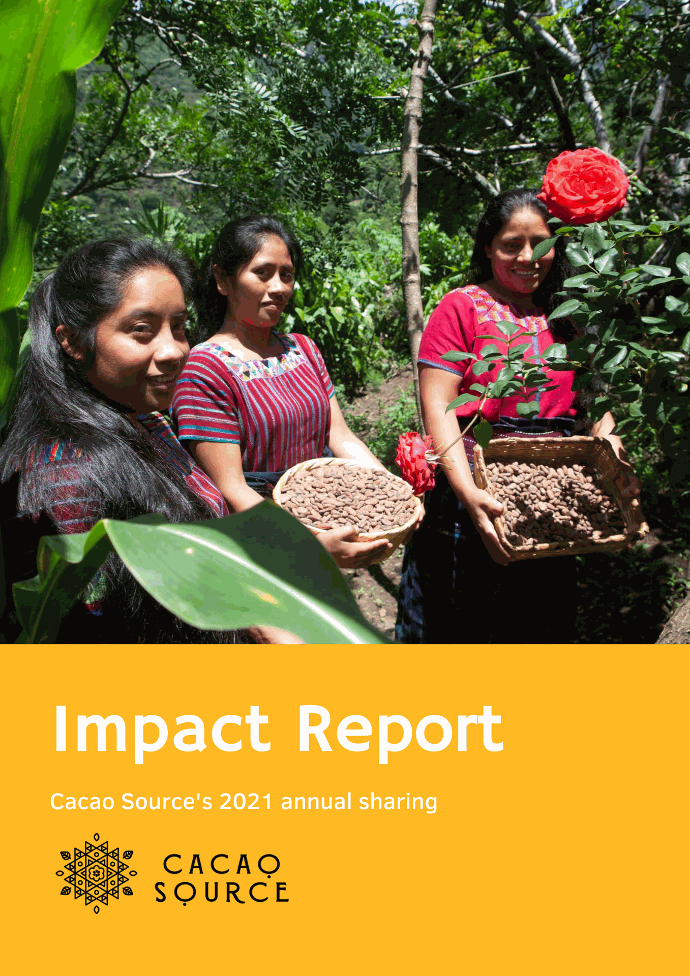 ​
Make a Donation
Want to drive further your impact in Guatemala? Give Back to the Source NGO is an initiative of Cacao Source to work with the local farming communities and develop the 3 following field: Gender equality, climate justice and poverty alleviation.